Having a low credit score can be stressful. Knowing where to start can be even more overwhelming. There are ways you can improve your score yourself but sometimes it is difficult to track and maintain your progress. Luckily there are some amazing resources available to help take some of that stress off of your shoulders. Listed are some of the top credit restoration companies that will help you to get your credit score back on track.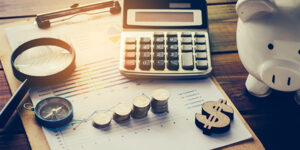 Lexington law
Lexington Law Firm offers different tiers of services so you are able to choose which plan better fits your needs. Each of Lexington Laws 3 tiers are priced differently in accordance with their types and levels of credit restoration. Concord Standard, being the first tier, costs $89.95 per month, Concord Premier, the second, costs $109.95 per month, and Premier Plus, third tier, which costs $129.95 per month. Let's dive into each tiers special features. The Concord Standard plan covers the basics of credit repair. They deal a lot with bureau challenges and creditor interventions. Lexington Law Firm looks for the legal loopholes that will get your credit back on track and they contact your creditors to negotiate on your behalf. The second tier, Concord Premier, dives in a little further than the standard tier by offering TransUnion alerts and inquiry assist along with monthly credit monitoring and a credit score improvement analysis. Lexington Laws top tier, Premier Plus, offers all of the benefits available in the previous two tiers as well as identity fraud alerts, personal finance tools to better help monitor finances and also a FICO score tracker. Lexington law operates on a month to month basis giving you the option to cancel at any time for any reason.
Sky blue
 Sky blue is a little lower monthly cost than other credit management companies and they offer some of the same great benefits. They keep it simple by focusing on basic credit restoration services, rather than adding the fancy extras like identity theft. That's how they are able to offer some of the lowest prices around. You pay an initial fee of $79 and then $79 per month. Unlike other credit companies Sky Blue gives you the ability to pause their services if you can't afford it or need to take a break for any reason. You are then able to pick back up where you left off without having to sign up again or pay any additional fees. Sky Blue has an A+ rating with the better business bureau and is one of the most reputable credit restorations out there. If you are not satisfied with the work Sky Blue provides within the first 90 days, they offer a money back guarantee as well.
CreditRepair.com
This credit repair program has been around since 1997 and has been greatly trusted by many to mend their credit issues. They offer 24 hour access to your credit repair progress and credit reports are updated monthly. The cost is $99.95 per month with a onetime charge of $14.99 to pull your credit report. They will only charge you after they have completed the work for the month so you know your money will be well spent. There is also no cancellation fees and you are able to quit using their services at any time without penalty. CreditRepair.com works directly with lenders and the credit bureaus to make sure changes have been made to your credit report by challenging negative marks and contacting lenders to help clarify and fix mistakes that can be on your credit report.
Pyramid
Pyramid offers similar services as other credit restoration companies but unlike many others they also offer a personal account manager to guide you through all the steps. They also have in house lawyers to help answer any questions you may have and help you through the process. One of Pyramid's big benefits is that they do not charge an initial fee for their services. They are free to use for the first 15 days so you can try them out before committing to the $99 per month. They also offer a generous couples discount of 50% off the first month. They are famous for their 90 day money back guarantee if you are not satisfied with their ability to help restore your credit.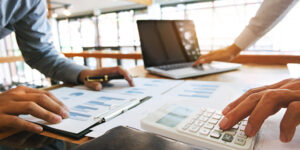 Restoring your credit can be a long process. Utilizing any of these companies allow you to relax a little while they get their hands dirty trying to clean up your score. They may seem pricey but in the long run it can save you a ton of money and help you have a better financial future.